Goat cheese without the graininess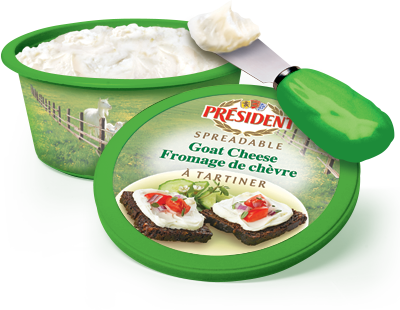 Made from real Goat cheese, extra creamy for superior spreadability without the graininess.
The premium tub is designed to go straight on your cheese tray.  Ideal on crackers and bread and can also be used as a dip.
Resealable protective container for maximum freshness and flavour.