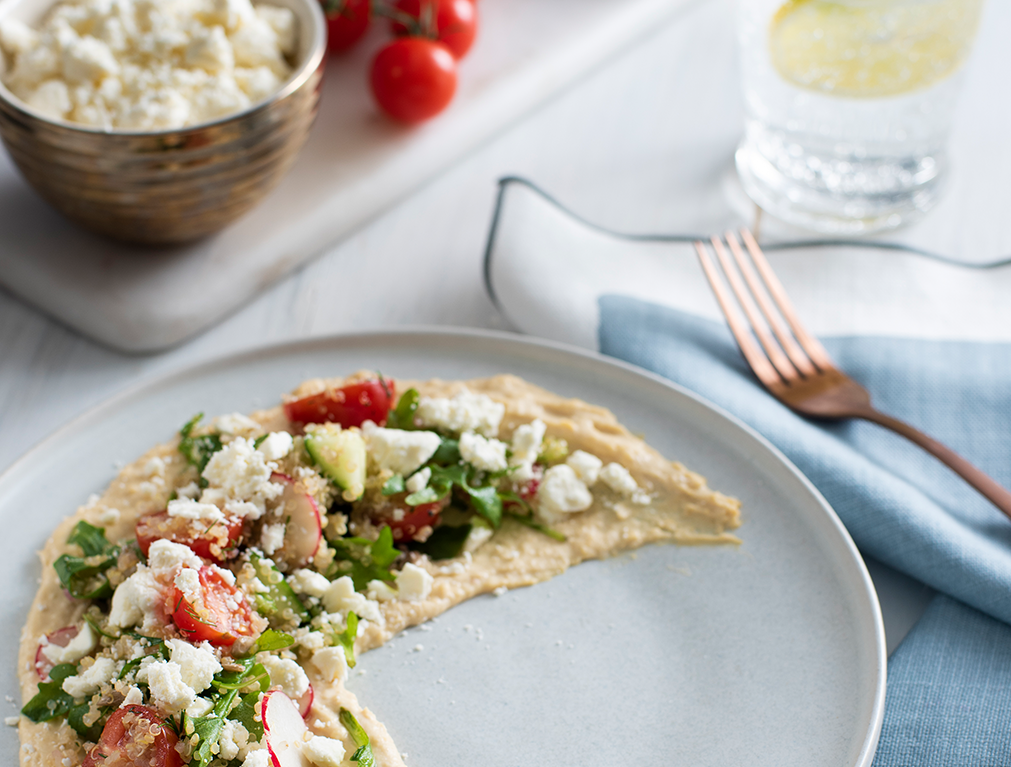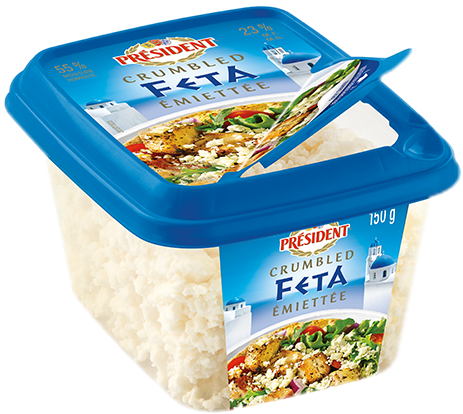 1 tub (150 g) Président Feta Crumbles
1 cup (250 mL) quinoa
1/3 cup (75 mL) olive oil
3 tbsp (45 mL) red wine vinegar
1 tbsp (15 mL) Dijon mustard
1 small shallot, minced
1 clove garlic, minced
1/2 tsp (2 mL) each salt and pepper
1 1/2 cups (375 mL) diced cucumbers
1 1/2 cups (375 mL) halved cherry tomatoes
6 small radishes, thinly sliced into half-moons
4 green onions, thinly sliced
2 tbsp (30 mL) finely chopped fresh dill
2 cups (500 mL) arugula
3/4 cup (175 mL) prepared hummus
2 tbsp (30 mL) toasted sunflower seeds
1. Cook quinoa according to package directions. Let cool completely.
2. In large bowl, whisk together oil, vinegar, mustard, shallot, garlic, salt and pepper; add quinoa, cucumbers, tomatoes, radishes, green onions and dill, tossing well. Just before serving, toss in arugula.
3. Spoon 2 tbsp hummus onto each of 6 serving plates. Using back of spoon, smear across plate for decorative affect. Top with salad; sprinkle with feta and sunflower seeds.
Tip: To cool quinoa quickly, spread onto a large baking sheet and refrigerate until chilled.
Prep Time: 10 minutes
Cook Time: 15 minutes
Total Time: 25 minutes
Servings: 6